ChurchPartner offices and warehouse will be closed on Friday, April 19 in observance of Good Friday. We will re-open on Monday, April 22. Have a most blessed and joyous Easter!
Imperial 400 Series Sanctuary Collection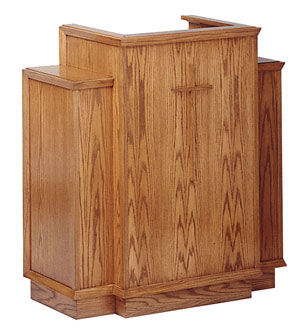 Imperial Woodworks offers their 400 series as a full oak line that creates a rustic feel to the sanctuary. All pieces carry a defined oak grain with squared off edges creating an earthy solid look for the chancel area.
400 Series Communion Tables