ChurchPartner offices and warehouse will be closed on Monday, May 27 to honor our fallen heroes this Memorial Day. All orders will be processed the next day, Tuesday, May 28.
Imperial 700 Series Sanctuary Collection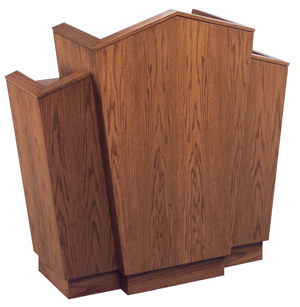 Imperial's 700 Series of chancel furniture is traditional in its level of design and moldings, yet its unique shape make it highly original. The pulpits and communion tables in this series are all constructed with a slight cone shape that mirrors beautifully in churches with vaulted or contoured ceilings. The clergy chairs match those of the 400 series and are simple in their traditional design.
700 Series Communion Tables
700 Series Accessory Pieces