Benches, Settees, Prayer Altars and Sedilias
ChurchPartner offers a wide selection of seating options apart from pews for the sanctuary, narthex and entry foyer. Choose from varying lengths of settees, as well as attractive clergy pews (sedilias). Choose fabrics, frame stains and overall length to customize each piece to your decor!!
---
NEW! Free Shipping on Woerner Industries & Imperial Sanctuary Furniture!!
Imperial Narthex Settee or Prayer Altar
Imperial Sedilia Clergy Pew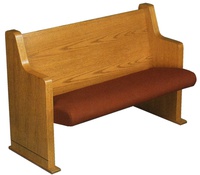 60544
Regular Price:

$952.00

Your Price:

$622.95

(35% savings)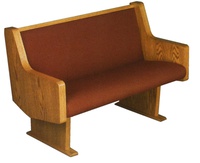 60546
Regular Price:

$952.00

Your Price: As low as

$622.95

(35% savings)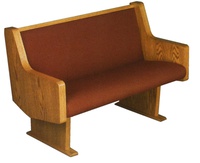 60550
Regular Price:

$1,229.00

Your Price:

$803.95

(35% savings)
Woerner Narthex Bench / Prayer Altar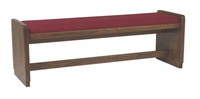 60817
Regular Price:

$1,491.25

Your Price:

$1,155.95

(22% savings)