Diversified Woodcrafts Solid Epoxy Science Tables with Plain Apron
Diversified Woodcrafts offers an outstanding selection of high quality science tables at excellent prices. These tables are available in a variety of sizes topped with a Solid Epoxy Surface. This durable top is highly resilient and works well in most science classroom environments from elementary, to junior high and high school!
Plain Apron Tables are available in a variety of sizes. These tables are built for years of dependable service. Legs and apron are constructed of solid red oak, and are smoothly machined. They are finished with a chemical-resistant, earth-friendly UV finish. Aprons are 13/16"D x 4-1/2"H with heavy-duty 13-gauge steel corner braces. 2-1/4" square solid oak legs, with5/16" hanger bolts installed, are attached to apron with nuts and washers supplied. All tables are equipped with non-skid adjustable glides for precise leveling and for prevention of rocking on uneven floors. Tables are supplied with black rubber boots which offer protection against scuffing and chemical spills.
Look for this symbol indicating that these products ship within 5 days on orders under 30 tables total. Why wait when you can have your science tables on your schedule!
21"W Tables with Solid Epoxy Surface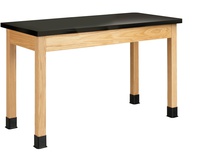 23471
Regular Price:

$1,114.00

Your Price:

$471.95

(58% savings)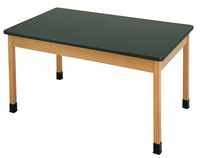 23481
Regular Price:

$1,218.00

Your Price:

$515.95

(58% savings)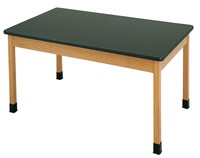 23495
Regular Price:

$1,324.00

Your Price:

$560.95

(58% savings)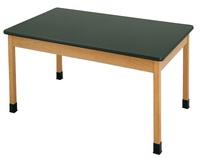 23505
Regular Price:

$1,533.00

Your Price:

$648.95

(58% savings)
24"W Tables with Solid Epoxy Surface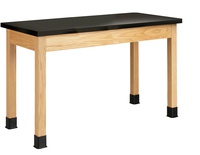 23441
Regular Price:

$1,174.00

Your Price:

$496.95

(58% savings)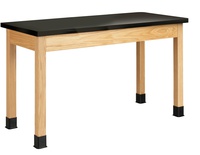 23490
Regular Price:

$1,228.00

Your Price:

$519.95

(58% savings)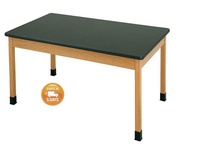 23529
Regular Price:

$1,379.00

Your Price:

$583.95

(58% savings)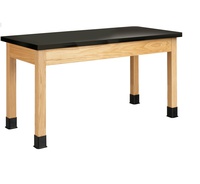 23515
Regular Price:

$1,584.00

Your Price:

$669.95

(58% savings)
30"W Tables with Solid Epoxy Surface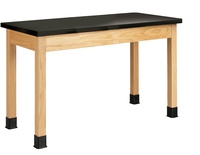 23451
Regular Price:

$1,372.00

Your Price:

$580.95

(58% savings)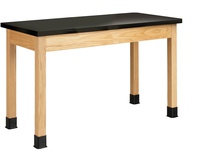 23456
Regular Price:

$1,568.00

Your Price:

$663.95

(58% savings)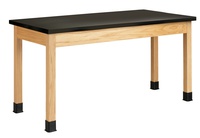 23461
Regular Price:

$1,634.00

Your Price:

$691.95

(58% savings)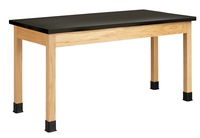 23466
Regular Price:

$1,872.00

Your Price:

$791.95

(58% savings)