ChurchPartner offices and warehouse will be closed on Monday, May 27 to honor our fallen heroes this Memorial Day. All orders will be processed the next day, Tuesday, May 28.
Diversified Woodcrafts Single Face Science Cabinet Tables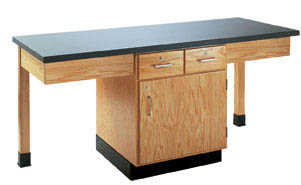 Our Single Face Cabinet Tables are constructed of solid oak and hardwood veneers. Single face units accommodate two students with one single-faced cabinet containing one adjustable shelf behind locking door. Cabinets may be purchased with or without two book compartments, with our without two storage drawers, and in one of four different surfaces: high pressure laminate, ChemGuard™, Solid Phenolic, or Solid Epoxy.
Cabinet Tables with High Pressure Laminate Surface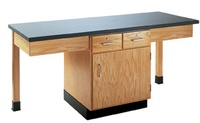 23234
List Price:

$1,770.00

Your Price:

$673.95

(62% savings)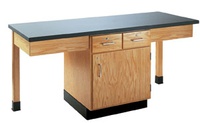 23100
List Price:

$1,993.00

Your Price:

$758.95

(62% savings)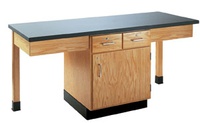 23239
List Price:

$2,164.00

Your Price:

$823.95

(62% savings)
Cabinet Tables with ChemGuard™ Surface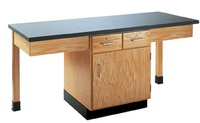 23235
List Price:

$1,864.00

Your Price:

$709.95

(62% savings)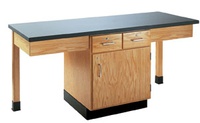 23101
List Price:

$2,082.00

Your Price:

$792.95

(62% savings)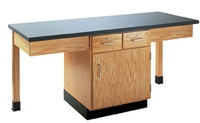 23240
List Price:

$2,235.00

Your Price:

$850.95

(62% savings)
Cabinet Tables with Solid Phenolic Surface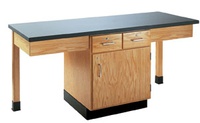 23093
List Price:

$1,712.00

Your Price:

$651.95

(62% savings)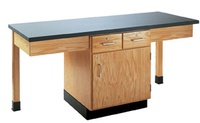 23236
List Price:

$2,069.00

Your Price:

$787.95

(62% savings)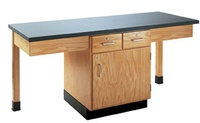 23102
List Price:

$2,314.00

Your Price:

$880.95

(62% savings)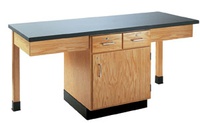 23241
List Price:

$2,500.00

Your Price:

$950.95

(62% savings)
Cabinet Tables with Solid Epoxy Surface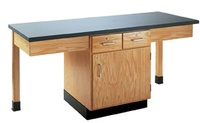 23095
List Price:

$2,279.00

Your Price:

$867.95

(62% savings)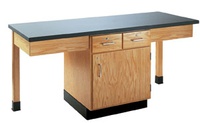 23237
List Price:

$2,431.00

Your Price:

$924.95

(62% savings)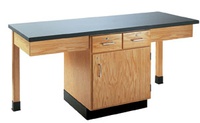 23103
List Price:

$2,643.00

Your Price:

$1,005.95

(62% savings)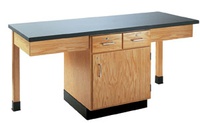 23242
List Price:

$2,814.00

Your Price:

$1,070.95

(62% savings)