NOTE: Our website is currently experiencing some technical difficulties and images are not being shown. We are working on this and should have it corrected shortly.
Diversified Woodcrafts Adjustable Height Tables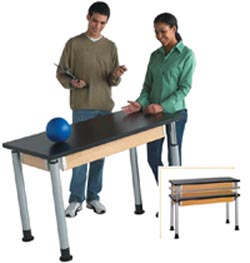 Adjustable Height Science Tables are a perfect solution for ADA requirements with the ability to adjust 2 cm increments from 27"H to 39"H. Can also be adjusted for use as an incline surface for physics. Solid 4-1/2" oak aprons are attached to your choice of three top options. The wood is finished with a chemical resistant, earth-friendly UV finished. Optional casters sold separately.
Resources
Adjustable Tables with High Pressure Laminate Top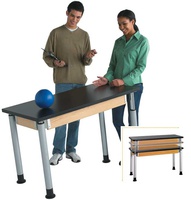 23540
List Price:

$1,476.00

Your Price:

$561.95

(62% savings)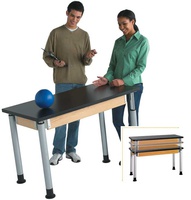 23546
List Price:

$1,550.00

Your Price:

$589.95

(62% savings)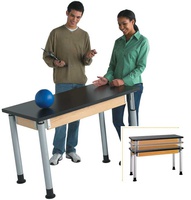 23552
List Price:

$1,545.00

Your Price:

$588.95

(62% savings)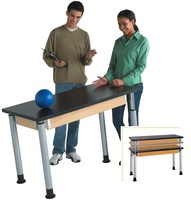 23549
List Price:

$1,636.00

Your Price:

$622.95

(62% savings)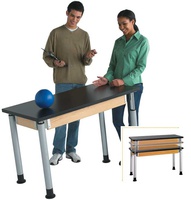 23543
List Price:

$1,639.00

Your Price:

$623.95

(62% savings)
Adjustable Tables with ChemGuard™ Top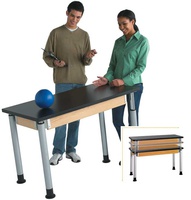 23541
List Price:

$1,555.00

Your Price:

$591.95

(62% savings)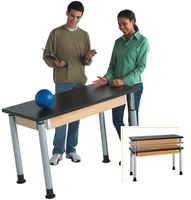 23547
List Price:

$1,644.00

Your Price:

$625.95

(62% savings)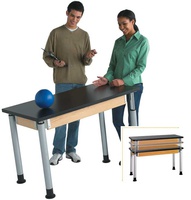 23553
List Price:

$1,669.00

Your Price:

$635.95

(62% savings)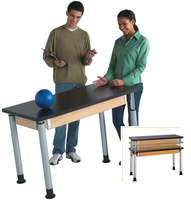 23550
List Price:

$1,756.00

Your Price:

$668.95

(62% savings)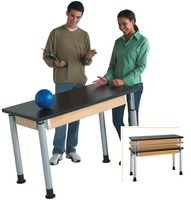 23544
List Price:

$1,780.00

Your Price:

$677.95

(62% savings)
Adjustable Tables with Solid Phenolic Top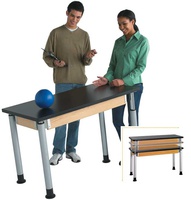 23542
List Price:

$1,720.00

Your Price:

$654.95

(62% savings)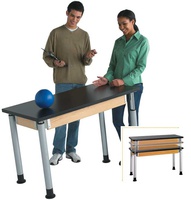 23548
List Price:

$1,808.00

Your Price:

$688.95

(62% savings)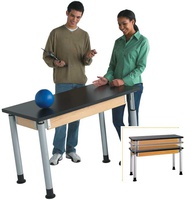 23554
List Price:

$1,872.00

Your Price:

$712.95

(62% savings)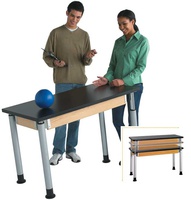 23551
List Price:

$2,048.00

Your Price:

$779.95

(62% savings)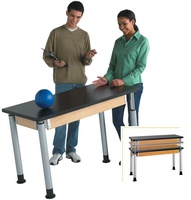 23545
List Price:

$2,160.00

Your Price:

$821.95

(62% savings)
Adjustable Table Accessories