ChurchPartner offices and warehouse will be closed on Friday, April 19 in observance of Good Friday. We will re-open on Monday, April 22. Have a most blessed and joyous Easter!
Diversified Woodcrafts Adjustable Height Tables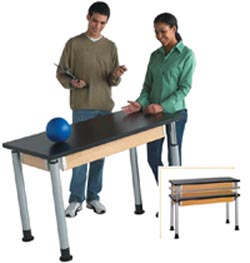 Adjustable Height Science Tables are a perfect solution for ADA requirements with the ability to adjust 2 cm increments from 27"H to 39"H. Can also be adjusted for use as an incline surface for physics. Solid 4-1/2" oak aprons are attached to your choice of three top options. The wood is finished with a chemical resistant, earth-friendly UV finished. Optional casters sold separately.
Resources
Adjustable Tables with High Pressure Laminate Top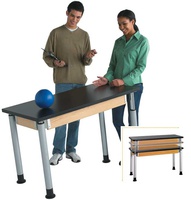 23540
List Price:

$1,476.00

Your Price:

$561.95

(62% savings)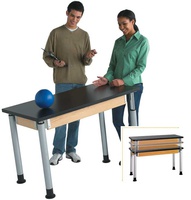 23546
List Price:

$1,550.00

Your Price:

$589.95

(62% savings)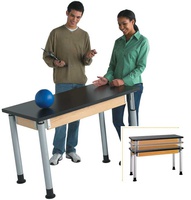 23552
List Price:

$1,545.00

Your Price:

$588.95

(62% savings)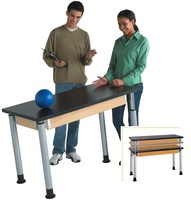 23549
List Price:

$1,636.00

Your Price:

$622.95

(62% savings)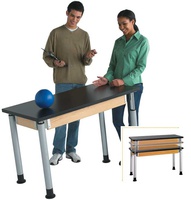 23543
List Price:

$1,639.00

Your Price:

$623.95

(62% savings)
Adjustable Tables with ChemGuard™ Top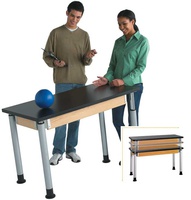 23541
List Price:

$1,555.00

Your Price:

$591.95

(62% savings)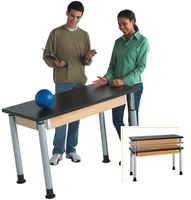 23547
List Price:

$1,644.00

Your Price:

$625.95

(62% savings)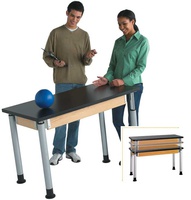 23553
List Price:

$1,669.00

Your Price:

$635.95

(62% savings)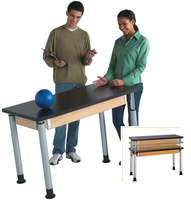 23550
List Price:

$1,756.00

Your Price:

$668.95

(62% savings)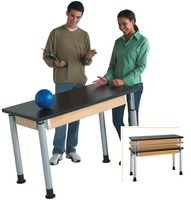 23544
List Price:

$1,780.00

Your Price:

$677.95

(62% savings)
Adjustable Tables with Solid Phenolic Top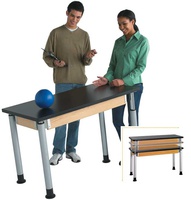 23542
List Price:

$1,720.00

Your Price:

$654.95

(62% savings)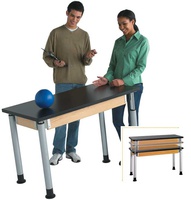 23548
List Price:

$1,808.00

Your Price:

$688.95

(62% savings)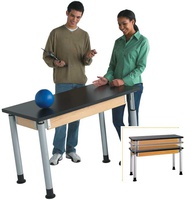 23554
List Price:

$1,872.00

Your Price:

$712.95

(62% savings)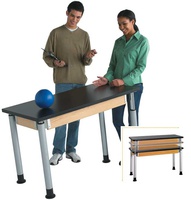 23551
List Price:

$2,048.00

Your Price:

$779.95

(62% savings)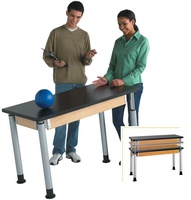 23545
List Price:

$2,160.00

Your Price:

$821.95

(62% savings)
Adjustable Table Accessories