Jonti-Craft® KYDZSuite™ - T (Toddler) Height Components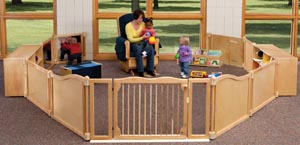 Jonti-Craft® KYDZSuite™ is great for defining and creating play space! This system of panels, gates, dividers and connectors allows you to customize a play area in minutes. Jonti-Craft® KYDZSuite™ connects to most Jonti-Craft® products with an easy-to-use mounting template.
This system features three different panel heights which work with each other to manage a wide range of ages from school age to toddlers!
A Height - School Age units are 35-1/2"H
E Height - Elementary Age units are 29-1/2"H
T Height - Toddler Height units are 24-1/2"H
Units shown below are T Height - Toddler units and support pieces.
Questions about how to configure your space?
Click here to view and download a KYDZSuite™ brochure or just call our experts at (800) 572-0550 for more information and to request your FREE Jonti-Craft® KYDZSuite™ Starter Kit!
Additional T Height Components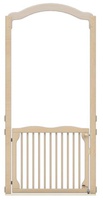 20189
List Price:

$606.20

Your Price:

$484.95

(20% savings)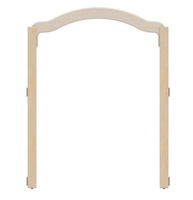 20188
List Price:

$123.80

Your Price:

$99.95

(19% savings)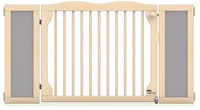 20187
List Price:

$640.70

Your Price:

$512.95

(20% savings)