Looking for inexpensive yet attractive conference room furniture? Please take a moment to view our outstanding line of conference room tables. These meeting tables feature both high pressure laminate surfaces, or upgrade the look and feel to include veneer wood surfaces!
---
Spruce up the Offices with New Furniture this Fall!
All Performance Office Furniture on sale through December!
Racetrack Conference Tables - Laminate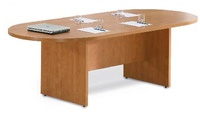 90026
List Price:

$450.00

Your Price:

$202.95

(55% savings)

Sale Price: $192.80

(57% savings)

Hurry, sale ends 12/31/19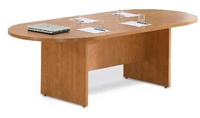 90027
List Price:

$670.00

Your Price:

$301.95

(55% savings)

Sale Price: $286.85

(57% savings)

Hurry, sale ends 12/31/19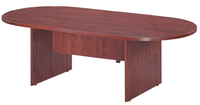 90028
List Price:

$942.00

Your Price:

$423.95

(55% savings)

Sale Price: $402.75

(57% savings)

Hurry, sale ends 12/31/19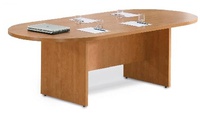 90820
List Price:

$1,262.00

Your Price:

$567.95

(55% savings)

Sale Price: $539.55

(57% savings)

Hurry, sale ends 12/31/19