ChurchPartner offices and warehouse will be closed on Friday, April 19 in observance of Good Friday. We will re-open on Monday, April 22. Have a most blessed and joyous Easter!
Jeffers Performance Handbell Gloves w/o Plastic Dots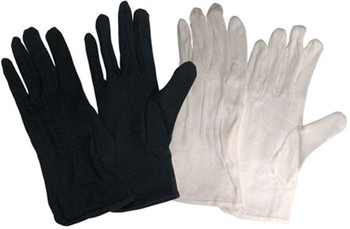 100% cotton white or black dress gloves hemmed at the wrist, with silk stitching on the back for appearance.
These gloves are made of thicker fabric for greater durability.
Choose from multiple sizes of black or white gloves.