NOTE: Our website is currently experiencing some technical difficulties and images are not being shown. We are working on this and should have it corrected shortly.
Jeffers Performance Handbell Gloves w/o Plastic Dots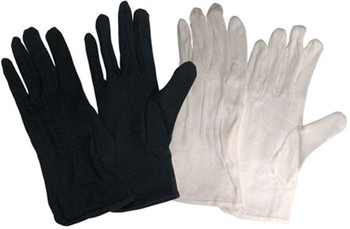 100% cotton white or black dress gloves hemmed at the wrist, with silk stitching on the back for appearance.
These gloves are made of thicker fabric for greater durability.
Choose from multiple sizes of black or white gloves.