ChurchPartner is still operating at regular capacity and shipping your orders promptly. Please be safe...wash your hands...and keep your distance from each other.
STEM Makerspace Furniture
Are you part of the maker education movement? Schools everywhere are putting more and more emphasis on learning through building and hands-on experiences. The STEM Maker Station allows classrooms to store all of their essential maker materials in one secure place and share a unit between classrooms.
Copernicus Stem Maker Stations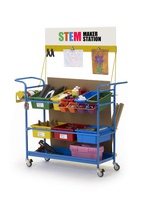 15290
Regular Price:

$664.00

Your Price:

$539.83

(19% savings)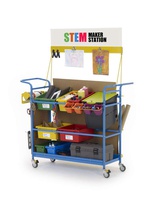 15289
Regular Price:

$816.00

Your Price:

$663.42

(19% savings)
MooreCo MakerSpace Furniture