Offertory Tables, Prayer and Tithe Boxes
The offering is an important symbol of giving to any worship environment. The offertory table or tithe box should extend that statement with its subtle yet defined purpose. The tithe box may also be used as a confidential prayer box. Choose from a wide range of tables and tithing boxes suitable for use in traditional as well as contemporary settings. Choose from multiple stains and combinations to enhance the sanctuary!
---
Free Shipping on Imperial, Woerner and Robert Smith Sanctuary Furniture!!
Our most popular sanctuary furniture now ships FREE anywhere in the lower 48 states!
Imperial Offering & Collection Tables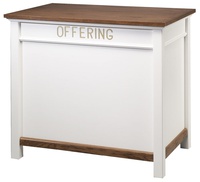 60624
List Price:

$1,137.00

Your Price:

$1,097.00

(4% savings)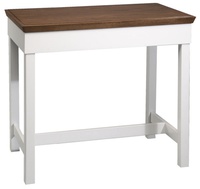 60621
List Price:

$701.00

Your Price:

$498.00

(29% savings)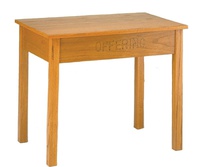 60101
List Price:

$1,454.00

Your Price:

$1,018.00

(30% savings)
Woerner Offering, Collection & Credence Tables
Imperial Tithe, Deposit & Prayer Boxes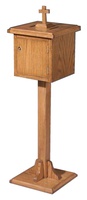 60617
List Price:

$668.00

Your Price:

$503.00

(25% savings)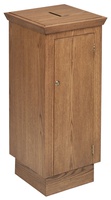 60618
List Price:

$833.00

Your Price:

$525.00

(37% savings)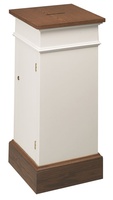 60620
List Price:

$899.00

Your Price:

$547.00

(39% savings)
Woerner Tithe, Deposit & Prayer Boxes