Countertop Literature Displays
Counter top literature holders help keep brochures, magazines and booklets organized and neat in an attractive fashion! Racks are constructed of solid oak sides and bottom while displaying pieces through clear acrylic fronts!
Save on select Wooden Mallet Display Pieces EXTENDED through December!
Our most popular counter top, wall and floor literature displays on sale at our best prices of the year!
Rotary Style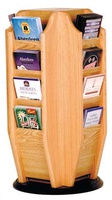 25049
List Price:

$328.00

Your Price:

$233.95

(29% savings)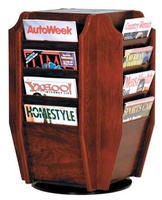 25048
List Price:

$388.00

Your Price:

$275.95

(29% savings)

Sale Price: $248.95

(36% savings)

Hurry, sale ends 9/30/19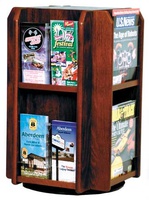 25046
List Price:

$375.00

Your Price:

$266.95

(29% savings)
1 Pocket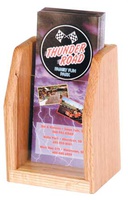 25042
List Price:

$44.00

Your Price:

$33.95

(23% savings)

Sale Price: $30.95

(30% savings)

Hurry, sale ends 9/30/19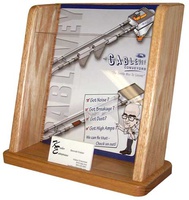 25089
List Price:

$55.00

Your Price:

$40.95

(26% savings)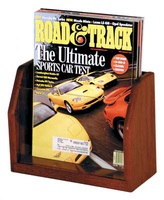 25044
List Price:

$50.00

Your Price:

$37.95

(24% savings)

Sale Price: $34.95

(30% savings)

Hurry, sale ends 9/30/19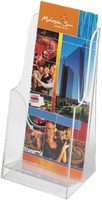 52769
List Price:

$25.00

Your Price:

$12.95

(48% savings)
2 Pocket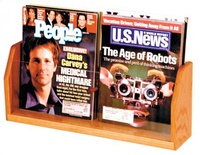 25043
List Price:

$67.00

Your Price:

$48.95

(27% savings)

Sale Price: $44.95

(33% savings)

Hurry, sale ends 9/30/19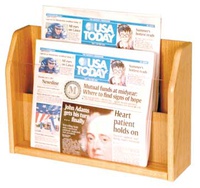 25050
List Price:

$81.00

Your Price:

$58.95

(27% savings)
3 Pocket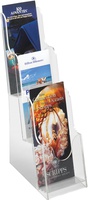 53382
List Price:

$51.00

Your Price:

$25.95

(49% savings)
4 Pocket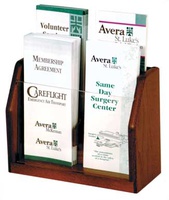 25041
List Price:

$61.00

Your Price:

$44.95

(26% savings)

Sale Price: $40.95

(33% savings)

Hurry, sale ends 9/30/19

53384
List Price:

$52.00

Your Price:

$26.95

(48% savings)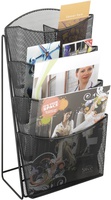 53383
List Price:

$78.00

Your Price:

$39.95

(49% savings)
5 Pocket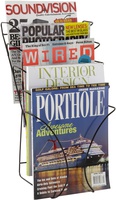 53420
List Price:

$35.00

Your Price:

$17.95

(49% savings)
6 Pocket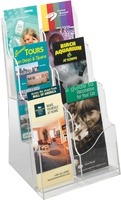 53381
List Price:

$81.00

Your Price:

$40.95

(49% savings)
8 Pocket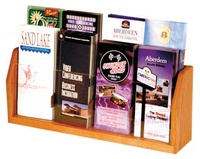 25040
List Price:

$75.00

Your Price:

$54.95

(27% savings)

Sale Price: $49.95

(33% savings)

Hurry, sale ends 9/30/19