ChurchPartner offices and warehouse will be closed on Friday, April 19 in observance of Good Friday. We will re-open on Monday, April 22. Have a most blessed and joyous Easter!
Classroom Chairs Soft Plastic Seat
Look to ChurchPartner for a wide selection of soft plastic chairs designed with the student in mind. These ergonomically correct chairs keep students attentive and are designed to correctly support growing bodies. Choose from dozens of styles of student classroom chairs, frame colors and seat colors to accent and enhance your learning environment.
Virco 2000 Series Classroom Chairs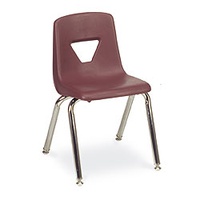 11017
List Price:

$105.00

Your Price:

$40.95

(61% savings)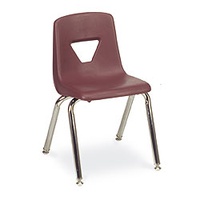 11018
List Price:

$105.00

Your Price:

$40.95

(61% savings)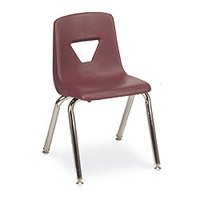 11019
List Price:

$119.00

Your Price:

$46.95

(61% savings)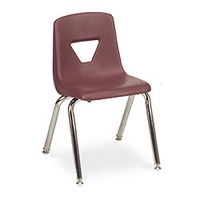 11020
List Price:

$124.00

Your Price:

$48.95

(61% savings)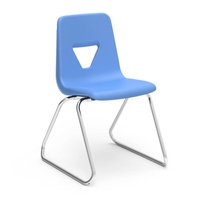 12218
List Price:

$158.00

Your Price:

$61.95

(61% savings)
Virco 9000 Series Classroom Chairs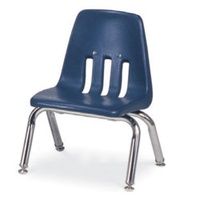 11012
List Price:

$105.00

Your Price:

$40.95

(61% savings)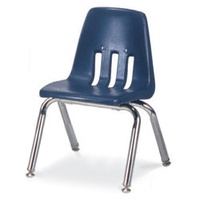 11013
List Price:

$105.00

Your Price:

$40.95

(61% savings)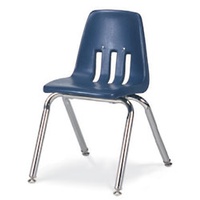 11014
List Price:

$105.00

Your Price:

$40.95

(61% savings)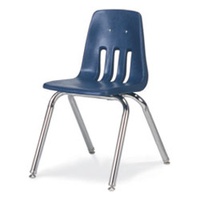 11015
List Price:

$119.00

Your Price:

$46.95

(61% savings)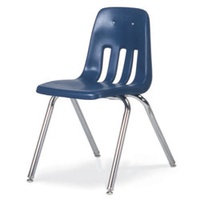 11016
List Price:

$124.00

Your Price:

$48.95

(61% savings)
Virco 9600 Series Sled Base Chairs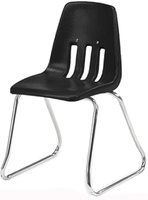 11138
List Price:

$136.00

Your Price:

$52.95

(61% savings)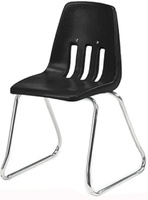 11139
List Price:

$136.00

Your Price:

$52.95

(61% savings)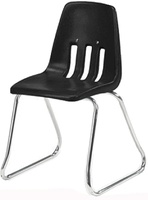 11140
List Price:

$154.00

Your Price:

$59.95

(61% savings)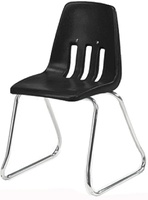 11141
List Price:

$158.00

Your Price:

$61.95

(61% savings)
Virco Metaphor Series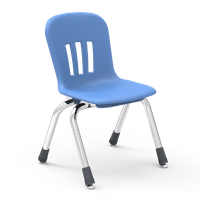 11848
List Price:

$164.00

Your Price:

$63.95

(61% savings)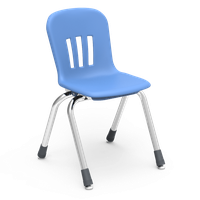 11849
List Price:

$164.00

Your Price:

$63.95

(61% savings)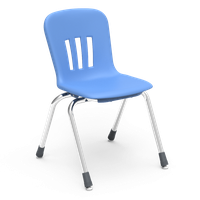 11850
List Price:

$190.00

Your Price:

$73.95

(61% savings)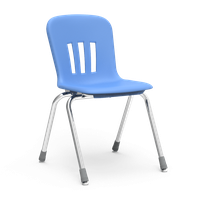 11851
List Price:

$215.00

Your Price:

$83.95

(61% savings)
Virco Zuma Series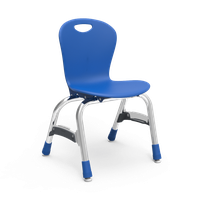 11056
List Price:

$224.00

Your Price:

$87.95

(61% savings)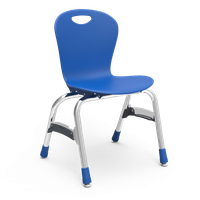 11057
List Price:

$237.00

Your Price:

$92.95

(61% savings)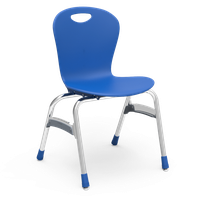 11058
List Price:

$260.00

Your Price:

$101.95

(61% savings)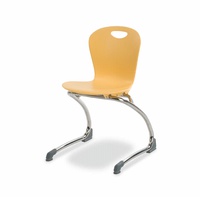 11830
List Price:

$277.00

Your Price:

$107.95

(61% savings)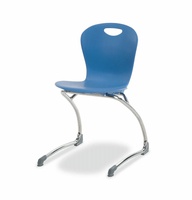 11831
List Price:

$300.00

Your Price:

$116.95

(61% savings)
Virco Metaphor Mobile Lab Chairs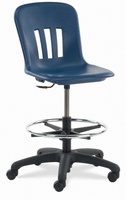 11971
List Price:

$659.00

Your Price:

$256.95

(61% savings)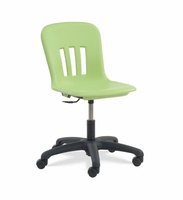 11970
List Price:

$564.00

Your Price:

$219.95

(61% savings)
Virco Zuma Mobile Lab & Task Chairs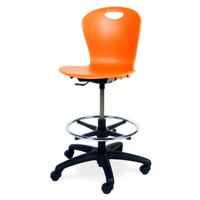 11959
List Price:

$703.00

Your Price:

$274.95

(61% savings)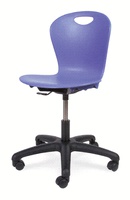 11958
List Price:

$558.00

Your Price:

$217.95

(61% savings)
Scholar Craft 120 Series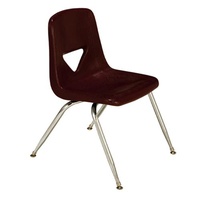 12088
List Price:

$80.00

Your Price:

$37.95

(53% savings)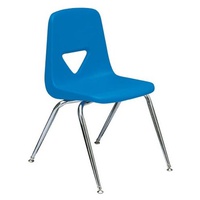 12084
List Price:

$97.00

Your Price:

$45.95

(53% savings)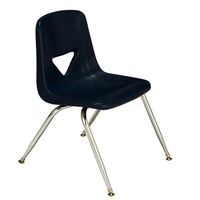 12085
List Price:

$97.00

Your Price:

$45.95

(53% savings)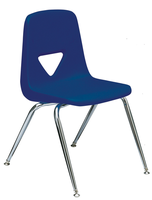 12086
List Price:

$106.00

Your Price:

$49.95

(53% savings)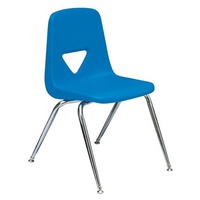 12087
List Price:

$106.00

Your Price:

$49.95

(53% savings)
Scholar Craft Ovation! Series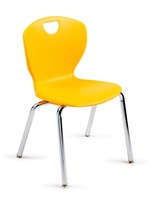 12134
List Price:

$104.00

Your Price:

$48.95

(53% savings)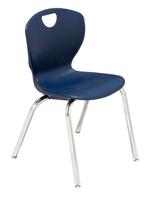 12124
List Price:

$104.00

Your Price:

$39.95

(62% savings)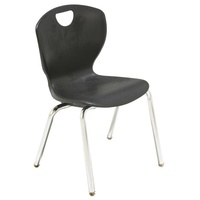 12127
List Price:

$108.00

Your Price:

$50.95

(53% savings)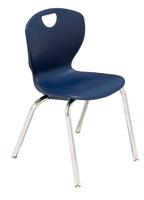 12129
List Price:

$110.00

Your Price:

$51.95

(53% savings)
Jonti-Craft® Berries® Classroom Stacking Chairs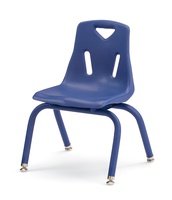 19844
List Price:

$45.80

Your Price:

$30.95

(32% savings)

Sale Price: $29.40

(36% savings)

Hurry, sale ends 6/30/19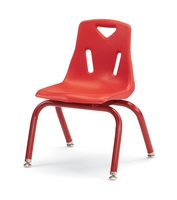 List Price:

$46.40

Your Price:

$30.95

(33% savings)

Sale Price: $29.40

(37% savings)

Hurry, sale ends 6/30/19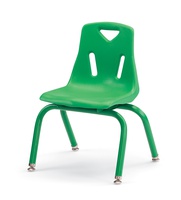 List Price:

$47.20

Your Price:

$31.95

(32% savings)

Sale Price: $30.35

(36% savings)

Hurry, sale ends 6/30/19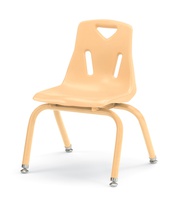 19880, 19883, 19884, 19885
List Price:

$60.40

Your Price:

$40.95

(32% savings)

Sale Price: $38.90

(36% savings)

Hurry, sale ends 6/30/19
OFM Rico Stack Chairs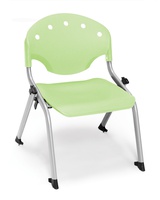 71141
List Price:

$119.00

Your Price:

$43.95

(63% savings)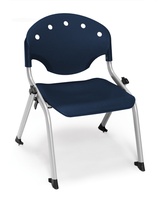 71142
List Price:

$119.00

Your Price:

$43.95

(63% savings)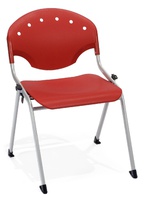 71143
List Price:

$127.00

Your Price:

$45.95

(64% savings)