Acrylic Communion Tables & Altars
Looking for the right acrylic communion table or altar to accent your contemporary worship space? Check out our beautiful crystal clear acrylic tables and choose all-acrylic or acrylic with oak accent to make the sanctuary special. Looking to customize a piece for your sanctuary? Call us for details. Special orders are our specialty!
---
Free Shipping on Imperial, Woerner and Robert Smith Sanctuary Furniture!!
Our most popular sanctuary furniture now ships FREE anywhere in the lower 48 states!
Woerner Communion Tables - Acrylic Top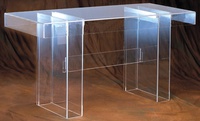 60005
Regular Price:

$3,756.25

Your Price:

$2,909.95

(23% savings)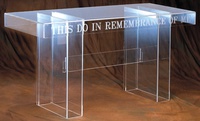 60006
Regular Price:

$4,071.25

Your Price:

$3,152.95

(23% savings)
Woerner Communion Tables - Wood Top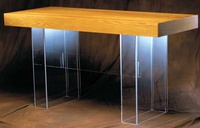 60203
Regular Price:

$4,475.00

Your Price:

$3,465.95

(23% savings)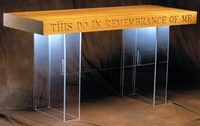 62037
Regular Price:

$3,756.25

Your Price:

$2,909.95

(23% savings)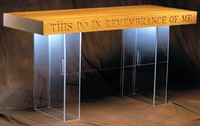 62052
Regular Price:

$4,071.25

Your Price:

$3,152.95

(23% savings)
Woerner Communion Tables - Wood Top & Base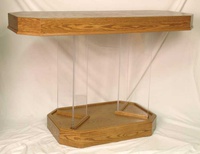 60642
Regular Price:

$3,298.75

Your Price:

$2,554.95

(23% savings)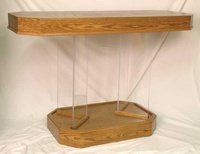 60643
Regular Price:

$3,607.50

Your Price:

$2,793.95

(23% savings)
Woerner Altar - Acrylic Top
Woerner Altar - Wood Top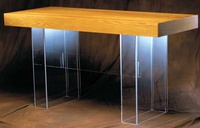 60203
Regular Price:

$4,475.00

Your Price:

$3,465.95

(23% savings)