Acrylic Sanctuary Accessories
Do you need to add that special piece to finish out your contemporary sanctuary? ChurchPartner offers finely made acrylic accessories to match any existing or new acrylic pieces. Call us if you don't see what you need! We can customize also!
---
Due to COVID-19 and the demands on Acrylic for Protection barriers, the lead-time and pricing has changed significantly on the raw material. Please contact us for Pricing and Delivery on any Acrylic items that need to be purchased until further notice. Thank you for your understanding during these challenging times!
Free Shipping on Woerner Industries Sanctuary Furniture!!
ALL Woerner Industries Sanctuary Furniture ships FREE anywhere in the lower 48 states!
Baptismal Font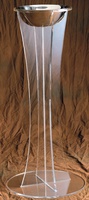 62041
Regular Price:

$933.75

Your Price:

$723.95

(22% savings)
Collection Box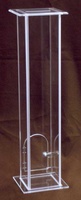 60652
Regular Price:

$826.25

Your Price:

$640.95

(22% savings)
Offertory Tables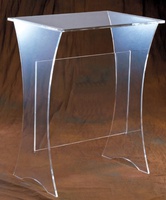 60001
Regular Price:

$826.25

Your Price:

$640.95

(22% savings)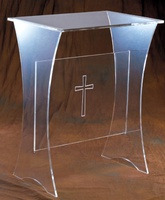 60002
Regular Price:

$860.00

Your Price:

$666.95

(22% savings)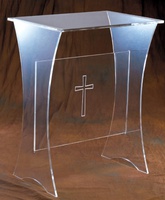 60380
Regular Price:

$826.25

Your Price:

$640.95

(22% savings)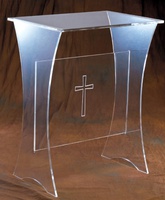 60379
Regular Price:

$860.00

Your Price:

$666.95

(22% savings)
Flower Stands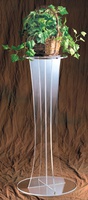 62045
Regular Price:

$806.25

Your Price:

$625.95

(22% savings)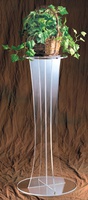 62044
Regular Price:

$840.00

Your Price:

$651.95

(22% savings)
Table Top Lecterns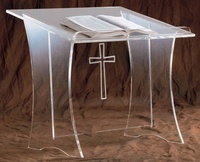 62048
Regular Price:

$685.00

Your Price:

$531.95

(22% savings)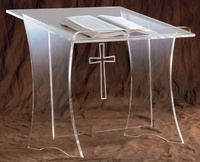 62046
Regular Price:

$712.50

Your Price:

$552.95

(22% savings)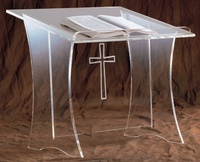 60382
Regular Price:

$685.00

Your Price:

$531.95

(22% savings)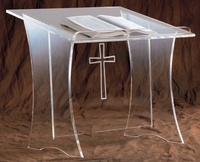 60212
Regular Price:

$712.50

Your Price:

$552.95

(22% savings)