ChurchPartner offices and warehouse will be closed on Friday, April 19 in observance of Good Friday. We will re-open on Monday, April 22. Have a most blessed and joyous Easter!
Round & Shaped Classroom Tables
Choose the right table for the right need in your classroom. Our round classroom tables offer productive working environments for small groups while or horseshoe tables and kidney shaped tables are great for teacher instruction.
We offer basic economical melamine surface tables or choose high pressure laminate surface classroom tables for greater durability. In addition, check out our new dry erase markerboard surface options! The choice is yours!
Allied Plastics Dry Erase Markerboard Activity Tables - Black Banding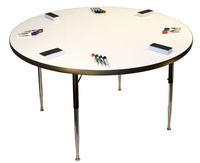 28056
List Price:

$329.00

Your Price:

$123.95

(62% savings)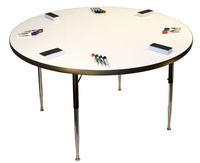 28057
List Price:

$454.00

Your Price:

$170.95

(62% savings)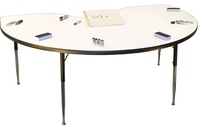 28050
List Price:

$568.00

Your Price:

$213.95

(62% savings)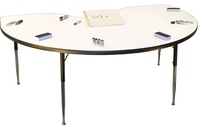 28051
List Price:

$672.00

Your Price:

$251.95

(63% savings)
Allied Plastics Dry Erase Markerboard Activity Tables - Colored Banding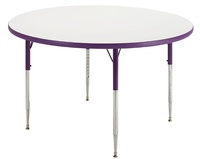 28058
List Price:

$329.00

Your Price:

$123.95

(62% savings)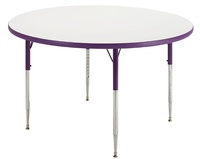 28059
List Price:

$454.00

Your Price:

$170.95

(62% savings)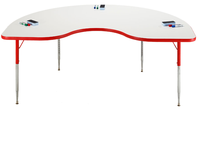 28053
List Price:

$568.00

Your Price:

$213.95

(62% savings)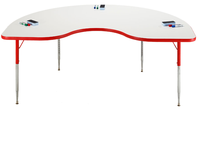 28054
List Price:

$672.00

Your Price:

$251.95

(63% savings)
Correll EconoLine Melamine Collection
Correll Laminate Collection
Correll Flip Top Laminate
Correll Blow Molded Collection
Scholar Craft Preschool & Classroom Collection