Take the Plunge Games & Activities CD Pack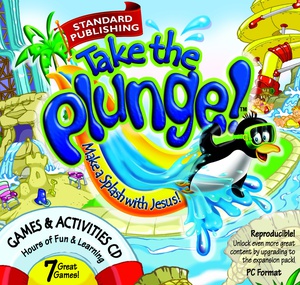 Item Number: STA-09727

Regular Price:

$24.99

Your Price:

$21.25

(15% savings)

Closeout Price: $4.00

(84% savings)
If you don't have time to make copies of the Games & Activities CD then you will want to purchase this 10-pack of CD's. Simply hand them out to your kids.
Publisher: Christian Standard Media
Our apologies, but this item is non-returnable.

Christian Standard Media provides true-to-the-Bible resources that inspire, educate, and motivate people to a growing relationship with Jesus Christ.
Church Partner Contact Information