Sermon on the Mount 1: Connect with God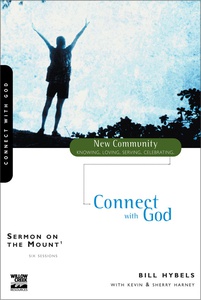 Item Number: 031-022-8832
Manufacturer SKU: 9780310228837
Regular Price:

$9.99

Your Price:

$8.49

(15% savings)
This volume of 6 studies will help you grow in your understanding of what it means to "Love the Lord your God with all your heart and with all your soul and with all your mind."
Sermon on the Mount 1: In this greatest of all sermons, Jesus inspires, encourages, and challenges us to love God and love others in fresh and practical ways. He teaches us how we can enter into a more intimate relationship with the Father. Six-session small group studies to build true community within the church and among the world.

Zondervan is an international Christian communications company with a heart for helping people find and follow Jesus Christ by inspiring them with relevant biblical and spiritual resources. They do this through their bestselling, award-winning, and life-changing products. Zondervan leads the way in Bible and book publishing, and they continue to expand their resource offering. They are working to become an even greater contributor to the international Christian marketplace. Today they offer a wide variety of resources for all ages. Their products include Bibles, books, audio resources, ebooks, videos, CD-ROMs, digital downloads, and inspirational gifts.
Publisher: Zondervan
Author: Bill Hybels
Pages: 80
Format: Softcover
Publication Date: 2002
Church Partner Contact Information