Lux Mundi nylon shells are hand-crafted to duplicate a high quality, traditional wax candle.
Each oil burning candle comes with a lifetime guarantee
This Paschal Candle is available as follows:
Choose between 4 different candle heights: 24", 30", 33", or 36"
Choose between 3 different candle diameters: 2", 2-5/8", or 3-1/2"
If you wish to include nails, there are 4 different nail colors from which to choose: red, white, green, or gold. Please note that Nails cost an additional $25.00 per set.
Additional sizes and heights are available upon request
** Please note: Brass followers and sockets are not included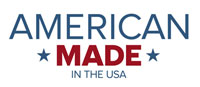 Lux Mundi™ offers a wide variety of diameters and heights, and their handmade products can meet any of your requirements. They offer custom made candles, or candles custom made to fit existing sockets at no additional charge. Whether you desire refillable or disposable oil candles, Lux Mundi is the source for all liturgical ceremonies. They have been dedicated to servicing all liturgical needs for 15 years, and their pledge is to continue to provide products and services to meet the high standards of liturgical traditions.