Jeffers Ultima Handbell Black Gloves w/o Plastic Dots - Small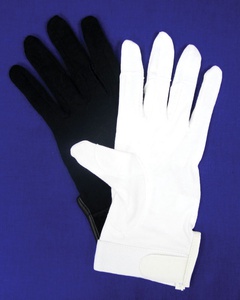 Item Number: J-2152
Manufacturer SKU: 2152
Same great features as the Ultima Glove but without the plastic dots.
The reinforced areas include the thumb, index finger and middle finger.
The comfortable 1" wide elastic band with Velcro® fastener provides security and a gentle wrist support.

Jeffers Handbells offers a wide inventory of handbell related products including handbell tables, bells, gloves, and music.
Church Partner Contact Information