Travel the Highways of Advent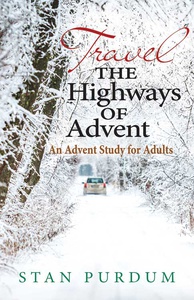 Item Number: 142-678-5979
Manufacturer SKU: 9781426785979
Regular Price:

$12.99

Your Price:

$10.39

(20% savings)
This thematic Bible study is designed to be used by individuals and small groups during the Advent 2014 season. The book, written by Stan Purdum, is based on the particular pathways to Jesus during Advent. In addition to the main content, each chapter offers questions for reflection and discussion, a brief prayer, and a focus for the week.
The focus emerges from the chapter content and encourages the readers to engage in spiritual practice or do something specific that will help them grow in faith. On the whole, this thematic seasonal Bible study series is designed for transformation and for applying the study of the Bible to everyday, practical life experience. It is intended to nurture and encourage faith development and spiritual growth.

Abingdon Press is an imprint of The United Methodist Publishing House, in operation since 1789. In the early 1920s, Abingdon began publishing a wide array of high-caliber academic, professional, inspirational, and life-affirming religious literature to enrich church communities across the globe. Now beginning its ninth decade, Abingdon Press has a commitment to providing the best, most effective religious publications available.
Publisher: Abingdon Press
Author: Stan Purdum
Pages: 94
Format: Paperback
Publication Date: September 2014
Church Partner Contact Information