MEGA Sports Camp Postcards (20)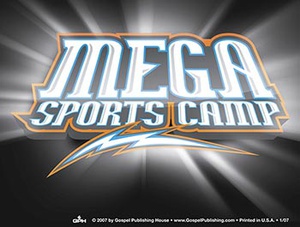 Item Number: 330294
Manufacturer SKU: 330294
List Price:

$4.50

Your Price:

$.97

(78% savings)
The perfect way for kids from your church to invite their friends.
Just let kids fill out postcards at church and hand-deliver them at school. Plus, you'll find a lot more uses for them.
Encourage people to participate.
Remind volunteers of the dates of your camp.
Send out after MSC to thank everyone who was involved.
Use to follow up with kids who aren't from your church.
Packs of 5 sheets, 4 per sheet (20 postcards)
Publisher: My Healthy Church
Our apologies, but this item is non-returnable.

My Healthy Church is a leading supplier of church supplies and resources specializing in children's ministry and pastoral resources. It is the publishing arm of the Assembly of God church.
Church Partner Contact Information