FaithWeaver NOW - Parent Handbook - Summer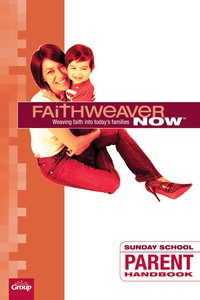 Item Number: 201904-4
Manufacturer SKU: 9781470754365
Regular Price:

$6.19

Your Price:

$5.58

(10% savings)
Here's what you'll find in your FaithWeaver NOW® Parent Handbook—including how to use each piece to get the most out of each week:

BIBLE BACKGROUND—This is a more in-depth look at the week's Bible passage. Use it to gain a deeper understanding of God's Word.

WEAVING FAITH INTO FAMILIES—This brief devotion will help you think through how this week's lesson applies to your family and how to pray for them this week.

DISCUSSION QUESTIONS—These are the questions you'll go through as a group, including the specific passages you'll look at. Use this page to follow along during the lesson.

NOTES—Use this space to write your thoughts, discoveries, and great ideas from other parents.

INSIGHT FOR PARENTS—Each week, you get a hands-on idea to take what you've learned and share with your kids. You'll practice these ideas with your group, too!

FAITH TALK STARTER—These quick tips will help you have confident conversations about faith with your kids. Use one, or use them all.

PRAYER STARTER—You've learned a lot today, and you can't wait to share it with your kids. But you know you need God's help. Use this prayer starter to talk to God. There's a little extra room to write out your prayers, if you'd like.

If your church does it, they've probably got it. It's been said that tool companies don't sell drills; they sell holes. The same goes for Group. They don't just sell books, curriculum, training, Bibles, software, etc. They're in the business of making you even better at what you do in ministry. They want you to feel joy and fulfillment as you connect people with Jesus. That said, Group does offer a wide range of resources and services for just about every area of church ministry: children's ministry, youth ministry, adult small groups, women's ministry, pastoral ministry, and more.
Publisher: Group Publishing
Church Partner Contact Information