King Josiah and God's Book - Arch Books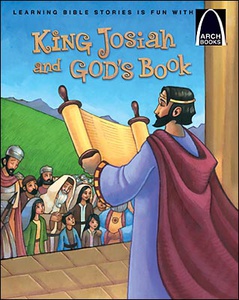 Item Number: 59-2216
Manufacturer SKU: 592216
Regular Price:

$3.49

Your Price:

$2.79

(20% savings)
This book retells the story of Josiah, king of Judah, and the Book of Laws (2 Kings 22—23:5).
The Arch® Book series tells popular Bible stories through fun-to-read rhymes and bright illustrations. This well-loved series captures the attention of children, telling scripturally sound stories that are enjoyable and easy to remember.

Concordia Publishing House, where words have been our business and faith our inspiration for more than 139 years. We are the publisher of The Lutheran Church—Missouri Synod, and we are dedicated to spreading the Gospel message of Jesus Christ throughout the world.
Publisher: Concordia Publishing House
Church Partner Contact Information