Job Participant Book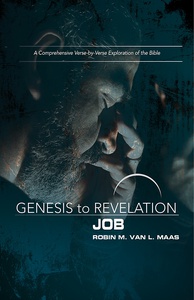 Item Number: 150-184-8513
Manufacturer SKU: 9781501848513
Regular Price:

$13.99

Your Price:

$11.19

(20% savings)
Study the entire Book of Job, beginning with a look at a man named Job and ending with when God asks questions.
Some of the major ideas explored are:
Saying the right thing at the wrong time
Personal vindication and the desire for immortality
Why do the wicked live
Playing the last card
God delivers the afflicted.
The meaning of the selected passages are made clear by considering such aspects as ancient customs, locations of places, and the meanings of words. The simple format makes the study easy to use. Includes maps and glossary with key pronunciation helps.
Updates will include:
New cover designs.
New interior designs.
Leader Guide per matching Participant Book (rather than multiple volumes in one book).
Updated to 2011 revision of the New International Version Translation (NIV).
Updated references to New Interpreters Dictionary of the Bible.
Include biblical chapters on the contents page beside session lesson titles for at-a-glance overview of biblical structure.
Include larger divisions within the contents page to reflect macro-structure of each biblical book. Ex: Genesis 1-11; Genesis 12-50; Exodus 1-15; Exodus 16-40; Isaiah 1-39; Isaiah 40-66.
The simple format makes the study easy to use. Each volume is 13 sessions.

Abingdon Press is an imprint of The United Methodist Publishing House, in operation since 1789. In the early 1920s, Abingdon began publishing a wide array of high-caliber academic, professional, inspirational, and life-affirming religious literature to enrich church communities across the globe. Now beginning its ninth decade, Abingdon Press has a commitment to providing the best, most effective religious publications available.
Publisher: Abingdon Press
Church Partner Contact Information