Overhead Projector Lamps - 410 watt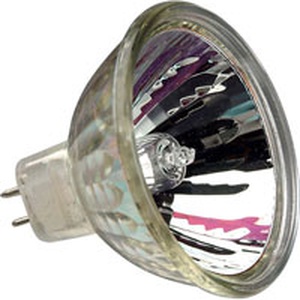 Item Number: FXL
Manufacturer SKU: FXL
Your Price:

$17.95

Closeout Price: $1.00

(94% savings)
***ONLY AVAILABLE IN COLORADO***
THIS PRODUCT IS ONLY AVAILABLE FOR DELIVERY IN COLORADO. ORDERS OUTSIDE OF COLORADO WILL BE CANCELLED AND YOUR PAYMENT REFUNDED LESS A 25% PROCESSING FEE.
FXL 82v/410w Projection Lamp: Application : Projector.
Watts : 410.
Volts : 82.
Color Temperature : 3300 degrees K.
Average Life Hours : 60.
Base Type : GY5.3 - 2-pin, flat.7mm x 2mm; 5.3mm centered.
Filament Type : CC8, burn base down to horizontal.
Length : 1.75'' (44 mm). Our apologies, but this item is non-returnable.
Church Partner Contact Information