Trading Places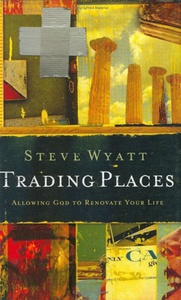 Item Number: STA-09619
Manufacturer SKU: 978-0-7847-7249-2
Regular Price:

$8.99

Your Price:

$7.69

(14% savings)

Closeout Price: $2.00

(78% savings)
We know them as spiritual giants - but each one started out with fixer-upper faith. Trading Places tells how you can get the same results. Go behind the scenes of biblical extreme makeovers and discover the blueprint every seeker of lasting change can follow.
Learn how to make the Great Exchange, Put Off and Put On, and apply the essential X Factor. Get a behind-the-scenes look at how:
Ruth traded lonliness for loyalty
Joseph traded rejection for royalty
Moses traded whining for winning
David traded sheep for subjects
Esther traded beauty for bravery
John traded potential for passion
Paul traded violence for victory
Jesus made the greatest trade of all
Publisher: Christian Standard Media
ISBN: 978-0-7847-7249-2
Author: Steve Wyatt
Pages: 222
Format: Paperback
Publication Date: January 2006
Our apologies, but this item is non-returnable.

Christian Standard Media provides true-to-the-Bible resources that inspire, educate, and motivate people to a growing relationship with Jesus Christ.
Church Partner Contact Information