Deep Blue - Babies & Woddlers and Toddlers & Twos - Annual CD 2017-18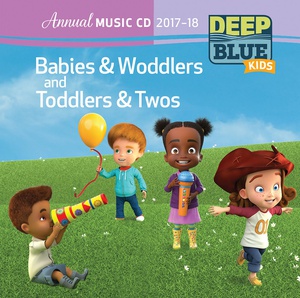 Item Number: 552002-9
Manufacturer SKU: 9781501836473
For babies and woddlers aged 0- 3 years
List Price:

$13.99

Your Price:

$11.89

(15% savings)
This program helps children to learn, live, and grow in the Christian faith from the moment of birth.
A new custom CD created just for Deep Blue!
Includes songs such as:
Away in a Manger
Jesus Loves Me
Laughter Sounds
Sing for Joy
Love Does Not End
CD contains sixteen songs, sixteen instrumental tracks, and words for all songs.

Abingdon Press is an imprint of The United Methodist Publishing House, in operation since 1789. In the early 1920s, Abingdon began publishing a wide array of high-caliber academic, professional, inspirational, and life-affirming religious literature to enrich church communities across the globe. Now beginning its ninth decade, Abingdon Press has a commitment to providing the best, most effective religious publications available.
Publisher: Abingdon Press
Church Partner Contact Information