Whiskers the Mouse Puppet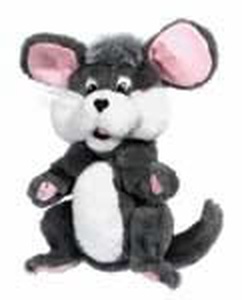 Item Number: GRP-106484
Manufacturer SKU: 646847106484
Regular Price:

$36.69

Your Price:

$33.02

(10% savings)
Whiskers the Mouse becomes a teaching assistant for your Hands-on Bible Curriculum preschoolers!
This soft, furry puppet will be the hit of your room! Children love Whiskers (and Whiskers is partial to children, too!). Use the puppet in skits, and encourage children to tell Whiskers what they've learned in class. Hands-On Bible Curriculum Preschool Teacher Guide includes the skits and the Learning Lab Music CD has songs that include this cuddly crew!
19" tall - 11" wide - hand goes up through the bottom of the puppet

If your church does it, they've probably got it. It's been said that tool companies don't sell drills; they sell holes. The same goes for Group. They don't just sell books, curriculum, training, Bibles, software, etc. They're in the business of making you even better at what you do in ministry. They want you to feel joy and fulfillment as you connect people with Jesus. That said, Group does offer a wide range of resources and services for just about every area of church ministry: children's ministry, youth ministry, adult small groups, women's ministry, pastoral ministry, and more.
Publisher: Group Publishing
Church Partner Contact Information