My First Catechism Activity Book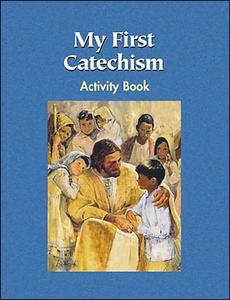 Item Number: 22-3069
Manufacturer SKU: 223069
Regular Price:

$9.99

Your Price:

$9.49

(5% savings)
Reinforce biblical lessons from My First Catechism with engaging activities. Each lesson includes three sections: Words to Use, According to God's Word, and In Words of My Own. Words to Use highlights key words from each lesson in a fill-in-the-blank format, According to God's Word reinforces key concepts with word choice activities, and In My Own Words allows for the student to pen life-application statements. The exercises can also be used as an oral review with younger children.
Answers for activities can be found in My First Catechism Activity Book Answer Key.

Concordia Publishing House, where words have been our business and faith our inspiration for more than 139 years. We are the publisher of The Lutheran Church—Missouri Synod, and we are dedicated to spreading the Gospel message of Jesus Christ throughout the world.
Publisher: Concordia Publishing House
Pages: 96
Publication Date: 2005
Series: Luther's Catechism
Church Partner Contact Information