Looking for an outstanding lectern that blends seamlessly with your acrylic sanctuary furniture? Look no further than our extensive selection of crystal clear church lecterns. Many are available with solid oak accent surfaces as well as built in shelves. We also customize most pieces to your unique needs. Call us for details!
---
Save on select Oklahoma Sound and Woerner Industries Lecterns!
Take an additional 5% off our most popular OSC & Woerner Lecterns through September!
Woerner All Acrylic Lecterns - No Cross, No Shelf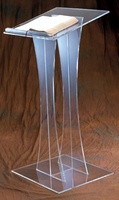 60009
List Price:

$1,155.00

Your Price:

$712.95

(38% savings)

Sale Price: $677.30

(41% savings)

Hurry, sale ends 9/30/18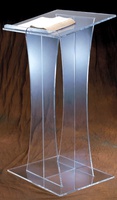 60010
List Price:

$1,493.00

Your Price:

$919.95

(38% savings)

Sale Price: $873.95

(41% savings)

Hurry, sale ends 9/30/18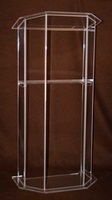 60644
List Price:

$1,755.00

Your Price:

$1,081.95

(38% savings)

Sale Price: $1,027.85

(41% savings)

Hurry, sale ends 9/30/18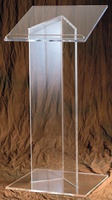 60013
List Price:

$1,110.00

Your Price:

$684.95

(38% savings)

Sale Price: $650.70

(41% savings)

Hurry, sale ends 9/30/18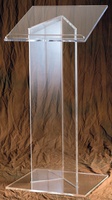 60014
List Price:

$1,440.00

Your Price:

$887.95

(38% savings)

Sale Price: $843.55

(41% savings)

Hurry, sale ends 9/30/18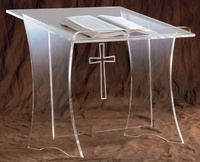 62046
List Price:

$758.00

Your Price:

$467.95

(38% savings)

Sale Price: $444.55

(41% savings)

Hurry, sale ends 9/30/18
Woerner All Acrylic Lecterns with Shelf - No Cross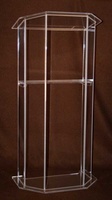 60645
List Price:

$1,928.00

Your Price:

$1,187.95

(38% savings)

Sale Price: $1,128.55

(41% savings)

Hurry, sale ends 9/30/18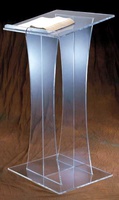 60204
List Price:

$1,658.00

Your Price:

$1,021.95

(38% savings)

Sale Price: $970.85

(41% savings)

Hurry, sale ends 9/30/18
Woerner All Acrylic Lectern with Cross - No Shelf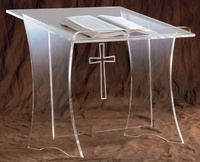 62046
List Price:

$758.00

Your Price:

$467.95

(38% savings)

Sale Price: $444.55

(41% savings)

Hurry, sale ends 9/30/18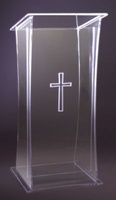 62053
List Price:

$1,410.00

Your Price:

$868.95

(38% savings)

Sale Price: $825.50

(41% savings)

Hurry, sale ends 9/30/18
Woerner All Acrylic Lectern with Cross & Shelf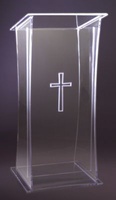 62054
List Price:

$1,575.00

Your Price:

$970.95

(38% savings)

Sale Price: $922.40

(41% savings)

Hurry, sale ends 9/30/18
Woerner Wood Top Acrylic Lectern - No Cross, No Shelf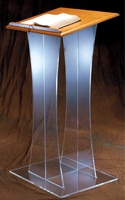 62035
List Price:

$1,155.00

Your Price:

$712.95

(38% savings)

Sale Price: $677.30

(41% savings)

Hurry, sale ends 9/30/18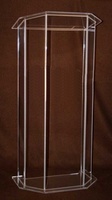 60646
List Price:

$1,755.00

Your Price:

$1,081.95

(38% savings)

Sale Price: $1,027.85

(41% savings)

Hurry, sale ends 9/30/18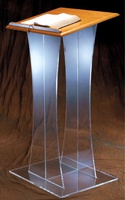 62036
List Price:

$1,493.00

Your Price:

$919.95

(38% savings)

Sale Price: $873.95

(41% savings)

Hurry, sale ends 9/30/18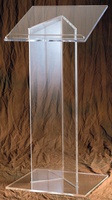 60206
List Price:

$1,110.00

Your Price:

$684.95

(38% savings)

Sale Price: $650.70

(41% savings)

Hurry, sale ends 9/30/18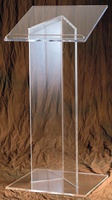 60207
List Price:

$1,440.00

Your Price:

$887.95

(38% savings)

Sale Price: $843.55

(41% savings)

Hurry, sale ends 9/30/18
Woerner Wood Top Acrylic Lectern with Shelf - No Cross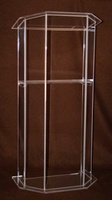 60651
List Price:

$1,928.00

Your Price:

$1,187.95

(38% savings)

Sale Price: $1,128.55

(41% savings)

Hurry, sale ends 9/30/18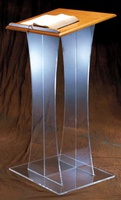 60205
List Price:

$1,658.00

Your Price:

$1,021.95

(38% savings)

Sale Price: $970.85

(41% savings)

Hurry, sale ends 9/30/18
Woerner Wood Top Acrylic Lectern with Cross - No Shelf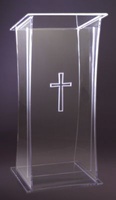 62055
List Price:

$1,410.00

Your Price:

$868.95

(38% savings)

Sale Price: $825.50

(41% savings)

Hurry, sale ends 9/30/18
Woerner Wood Top Acrylic Lectern with Cross & Shelf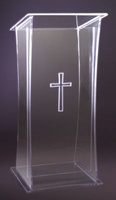 62056
List Price:

$1,575.00

Your Price:

$970.95

(38% savings)

Sale Price: $922.40

(41% savings)

Hurry, sale ends 9/30/18
Woerner All Acrylic Table Top Lectern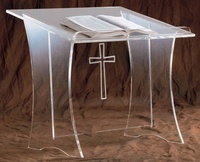 62048
List Price:

$728.00

Your Price:

$448.95

(38% savings)

Sale Price: $426.50

(41% savings)

Hurry, sale ends 9/30/18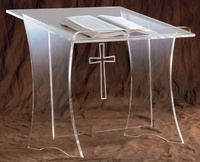 62046
List Price:

$758.00

Your Price:

$467.95

(38% savings)

Sale Price: $444.55

(41% savings)

Hurry, sale ends 9/30/18
Woerner Wood Top Table Top Lectern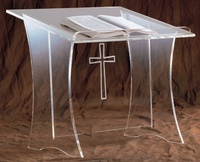 60382
List Price:

$728.00

Your Price:

$448.95

(38% savings)

Sale Price: $426.50

(41% savings)

Hurry, sale ends 9/30/18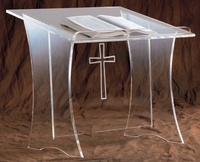 60212
List Price:

$758.00

Your Price:

$467.95

(38% savings)

Sale Price: $444.55

(41% savings)

Hurry, sale ends 9/30/18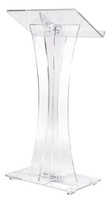 60103
List Price:

$916.30

Your Price:

$460.95

(50% savings)

Sale Price: $437.90

(52% savings)

Hurry, sale ends 9/30/18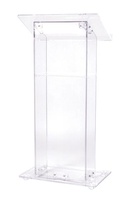 60100
List Price:

$788.40

Your Price:

$396.95

(50% savings)

Sale Price: $377.10

(52% savings)

Hurry, sale ends 9/30/18