Looking to add coat storage to your facility? Look to ChurchPartner's wide selection of attractive wall coat racks that easily blend with every decor! From durable steel to attractive solid oak, we have the storage solution you seek!
---
Just Hang it Up Sale!
Save on select Coat Racks and Hangers through December!
Wall Mounted Wood Coat & Hat Rack For Use With Hangers (Not Included)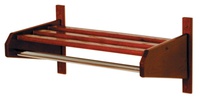 25064
List Price:

$67.00

Your Price:

$48.95

(27% savings)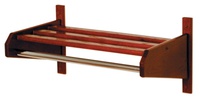 25065
List Price:

$70.00

Your Price:

$50.95

(27% savings)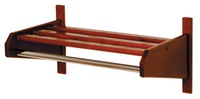 25066
List Price:

$75.00

Your Price:

$54.95

(27% savings)

25067
List Price:

$108.00

Your Price:

$78.95

(27% savings)

25068
List Price:

$112.00

Your Price:

$81.95

(27% savings)

25069
List Price:

$126.00

Your Price:

$90.95

(28% savings)
Wall Mounted Coat & Hat Rack With Hangers
Wall Mounted Coat & Hat Racks For Use With Hangers (Not Included)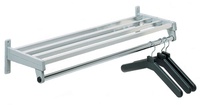 40054
List Price:

$185.00

Your Price:

$124.95

(32% savings)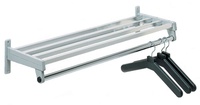 40055
List Price:

$215.00

Your Price:

$144.95

(33% savings)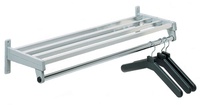 40079
List Price:

$240.00

Your Price:

$160.95

(33% savings)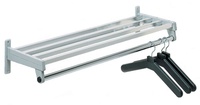 40080
List Price:

$315.00

Your Price:

$210.95

(33% savings)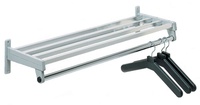 40081
List Price:

$350.00

Your Price:

$234.95

(33% savings)
Wall Mounted Wood Coat & Hat Racks With Hooks

25070
List Price:

$96.00

Your Price:

$69.95

(27% savings)

25071
List Price:

$103.00

Your Price:

$74.95

(27% savings)

25072
List Price:

$112.00

Your Price:

$81.95

(27% savings)
Wall Mounted Wood Coat Rack With Hooks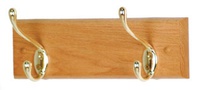 25073
List Price:

$37.00

Your Price:

$28.95

(22% savings)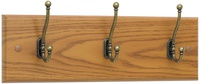 52745
List Price:

$80.00

Your Price:

$40.95

(49% savings)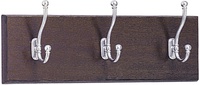 52744
List Price:

$80.00

Your Price:

$40.95

(49% savings)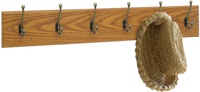 52747
List Price:

$116.00

Your Price:

$58.95

(49% savings)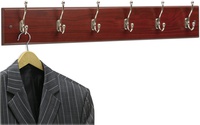 52746
List Price:

$116.00

Your Price:

$58.95

(49% savings)

25074
List Price:

$64.00

Your Price:

$46.95

(27% savings)
Wall Mounted Metal Coat Rack With Hooks
Wall Mounted Wood Coat Racks With Pegs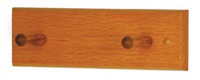 25075
List Price:

$37.00

Your Price:

$28.95

(22% savings)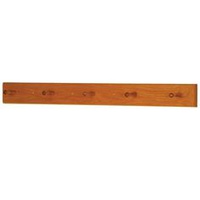 25076
List Price:

$64.00

Your Price:

$46.95

(27% savings)
Wall Mounted Metal Coat Racks With Pegs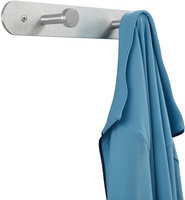 52735
List Price:

$40.00

Your Price:

$20.95

(48% savings)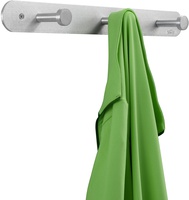 52736
List Price:

$58.00

Your Price:

$29.95

(48% savings)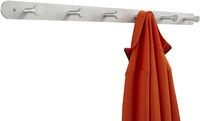 52737
List Price:

$109.00

Your Price:

$54.95

(50% savings)