Sanctuary Communion Rails
ChurchPartner offers an excellent selection of high quality communion rails for any sanctuary design and decor. Each rail is custom built to your specifications with the finest solid and veneer red oak. Determine your unit lengths, then round to the next full foot length. A representative of ChurchPartner will contact you prior to final order placement for additional assistance. ChurchPartner makes it easy!
---
Free Shipping on Imperial, Woerner and Robert Smith Sanctuary Furniture!!
Our most popular sanctuary furniture now ships FREE anywhere in the lower 48 states!
Sanctuary Communion Rails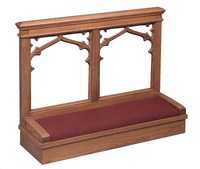 60573
Regular Price:

$611.00

Your Price:

$419.95

(31% savings)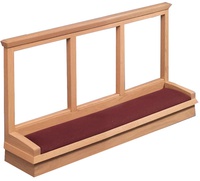 60574
Regular Price:

$365.00

Your Price:

$251.95

(31% savings)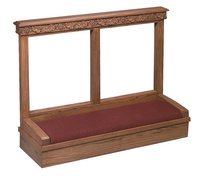 60575
Regular Price:

$500.40

Your Price:

$343.95

(31% savings)