ChurchPartner offices and warehouse will be closed on Monday, May 27 to honor our fallen heroes this Memorial Day. All orders will be processed the next day, Tuesday, May 28.
Diversified Woodcrafts Safety Stations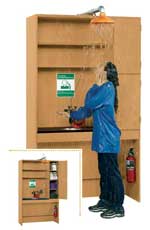 Safety is always the number one responsibility of any science instructor, and Diversified Woodcrafts takes that very seriously! There are a variety of safety units to fit any classrooms needs. Storage options allow for additional protection and safety gear such as fire extinguishers, first aid kits, fire blankets and spill kits.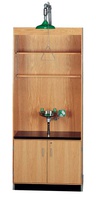 23213
List Price:

$4,415.00

Your Price:

$1,678.95

(62% savings)