ChurchPartner is still operating at regular capacity and shipping your orders promptly. Please be safe...wash your hands...and keep your distance from each other.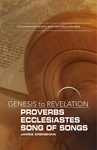 Proverbs, Ecclesiastes, Song of Songs
Study the entire Books of Proverbs, Ecclesiastes, and Song of Songs in this comprehensive 13-session study beginning with a look at the springs of life in the Proverbs and ending with the Song of Songs' declaration that love is as strong as death. Some of the major ideas explored in this Book of the Bible are: The cost of getting involved. Joy unlimited. The constancy of friendship. Time to love and to hate. The old and the new.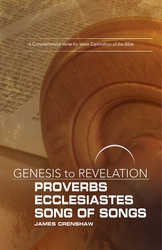 150-184-8469
Regular Price:

$13.99

Your Price:

$11.19

(20% savings)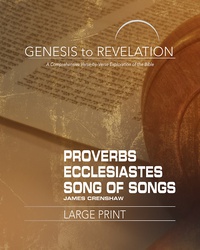 150-184-8476
Regular Price:

$13.99

Your Price:

$11.19

(20% savings)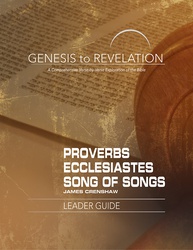 150-184-8490
Regular Price:

$13.99

Your Price:

$11.19

(20% savings)