ChurchPartner knows that the church market has specific products that make your sanctuary a place separate from others. To that end, we have worked to identify the best in church kneelers and prie dieus for a wide variety of church settings. From full wedding kneelers to simple prayer desks, our selection is one of the best!
---
Free Shipping on Imperial, Woerner and Robert Smith Sanctuary Furniture!!
Our most popular sanctuary furniture now ships FREE anywhere in the lower 48 states!
Imperial Single Kneeler Open Front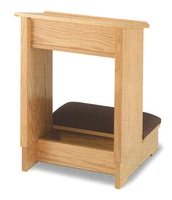 60610
Regular Price:

$1,018.00

Your Price:

$667.95

(34% savings)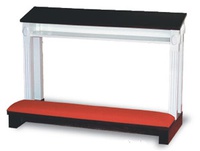 60098
Regular Price:

$2,576.00

Your Price:

$1,683.96

(35% savings)
Imperial Double Kneeler Open Front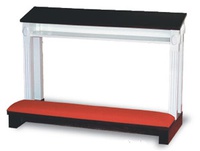 60097
Regular Price:

$2,867.00

Your Price:

$1,873.95

(35% savings)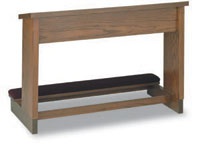 60099
Regular Price:

$1,639.00

Your Price:

$1,071.95

(35% savings)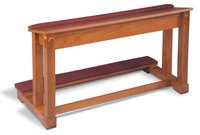 60096
Regular Price:

$2,801.00

Your Price:

$1,830.95

(35% savings)
Woerner Single Kneeler Open Front
Woerner Single Kneeler Enclosed Front
Woerner Single Kneeler Open Front Unfinished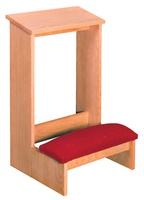 60028
Regular Price:

$577.50

Your Price:

$448.95

(22% savings)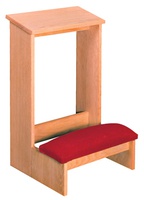 60027
Regular Price:

$523.75

Your Price:

$406.95

(22% savings)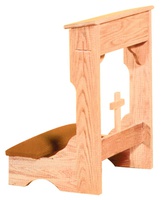 60857
Regular Price:

$1,035.00

Your Price:

$802.95

(22% savings)
Woerner Single Kneeler Open Front Extra Wide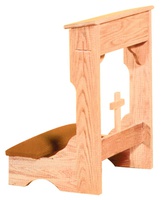 60186
Regular Price:

$961.25

Your Price:

$745.95

(22% savings)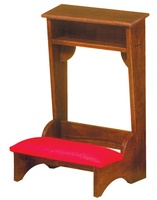 60858
Regular Price:

$1,035.00

Your Price:

$802.95

(22% savings)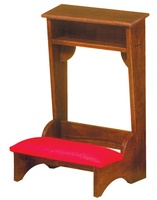 60190
Regular Price:

$1,095.00

Your Price:

$848.95

(22% savings)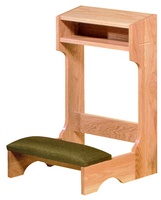 60259
Regular Price:

$933.75

Your Price:

$723.95

(22% savings)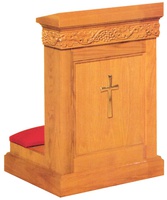 60239
Regular Price:

$2,163.75

Your Price:

$1,676.95

(22% savings)
Woerner Single Kneeler Enclosed Front Extra Wide
Woerner Double Kneeler Open Front Extra Wide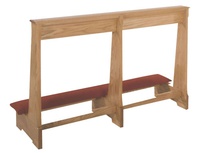 60741
Regular Price:

$1,618.75

Your Price:

$1,254.95

(22% savings)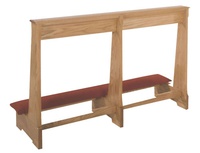 60742
Regular Price:

$1,753.75

Your Price:

$1,358.95

(23% savings)
Woerner Double Kneeler Enclosed Front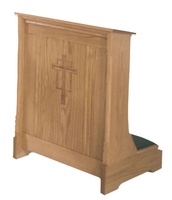 60745
Regular Price:

$1,928.75

Your Price:

$1,494.95

(22% savings)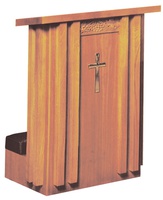 60251
Regular Price:

$1,807.50

Your Price:

$1,400.95

(22% savings)
Woerner Confessional Kneeler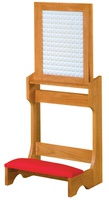 60255
Regular Price:

$1,055.00

Your Price:

$817.95

(22% savings)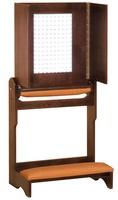 60261
Regular Price:

$1,646.25

Your Price:

$1,275.95

(22% savings)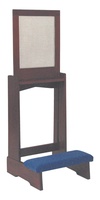 60701
Regular Price:

$1,088.75

Your Price:

$843.95

(22% savings)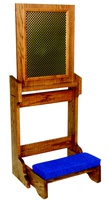 60256
Regular Price:

$1,156.25

Your Price:

$896.95

(22% savings)
Robert Smith Single Kneeler Open Front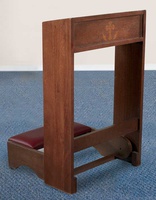 60684
Your Price:

$194.95