Our office and warehouse will be closed on Monday, May 25 so our staff can be with family and friends on this Memorial Day. We will resume normal operations on Tuesday, May 26. Have a safe and enjoyable weekend.
Often considered the focal point of any sanctuary, the pulpit must make a defined statement of use and function. It must blend well with the entire attitude of your worship experience! Whether traditional or contemporary, ChurchPartner offers a wide selection. Simple or ornate, customized or basic, we have a pulpit designed for every sanctuary!
---
Free Shipping on Imperial, Woerner and Robert Smith Sanctuary Furniture!!
Our most popular sanctuary furniture now ships FREE anywhere in the lower 48 states!
Woerner Pulpits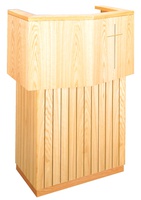 60341
Regular Price:

$3,165.00

Your Price:

$2,451.95

(23% savings)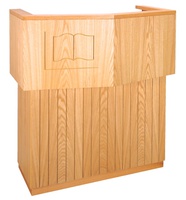 60345
Regular Price:

$3,655.00

Your Price:

$2,830.95

(23% savings)
Woerner Pulpits with Bookrest
Woerner Pedestal Pulpit with Bookrest
Woerner Open Pulpits with Bookrest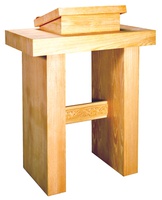 60214
Regular Price:

$2,008.75

Your Price:

$1,556.95

(22% savings)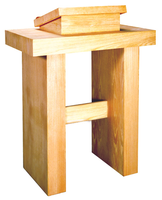 60213
Regular Price:

$1,841.25

Your Price:

$1,426.95

(23% savings)
Woerner Open Pulpits with Bookrest Unfinished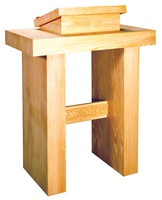 60020
Regular Price:

$1,807.50

Your Price:

$1,400.95

(22% savings)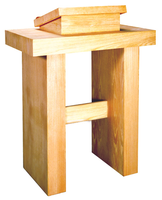 60019
Regular Price:

$1,646.25

Your Price:

$1,275.95

(22% savings)
Woerner Winged Pulpits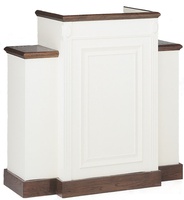 60090
Regular Price:

$3,620.00

Your Price:

$2,365.95

(35% savings)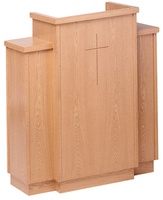 60483
Regular Price:

$2,411.00

Your Price:

$1,576.95

(35% savings)
Woerner Winged Pulpits with Bookrest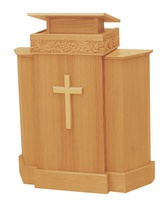 60759
Regular Price:

$4,320.00

Your Price:

$3,345.95

(23% savings)
Woerner All Acrylic Pulpits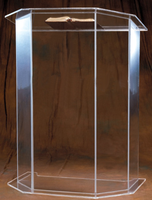 60012
Regular Price:

$2,257.50

Your Price:

$1,748.95

(23% savings)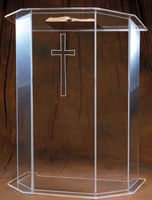 60011
Regular Price:

$2,325.00

Your Price:

$1,800.95

(23% savings)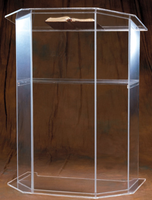 60208
Regular Price:

$2,546.25

Your Price:

$1,972.95

(23% savings)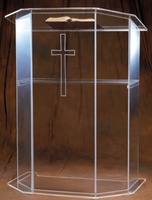 60390
Regular Price:

$2,613.75

Your Price:

$2,024.95

(23% savings)
Woerner Acrylic Pulpits with Wood Top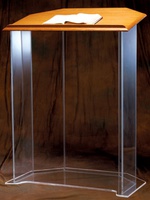 62034
Regular Price:

$2,257.50

Your Price:

$1,748.95

(23% savings)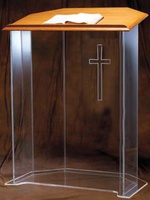 62033
Regular Price:

$2,325.00

Your Price:

$1,800.95

(23% savings)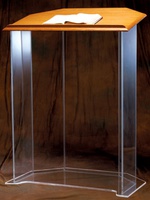 62032
Regular Price:

$2,546.25

Your Price:

$1,972.95

(23% savings)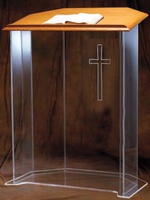 62031
Regular Price:

$2,613.75

Your Price:

$2,024.95

(23% savings)
Woerner Acrylic Pulpits with Wood Top, Base and Bookrest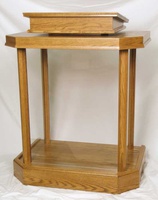 60640
Regular Price:

$3,298.75

Your Price:

$2,554.95

(23% savings)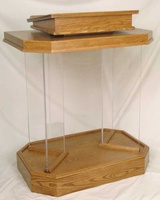 60641
Regular Price:

$3,123.75

Your Price:

$2,419.95

(23% savings)
Imperial Pedestal Pulpits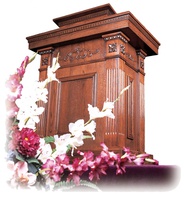 60121
Regular Price:

$4,109.00

Your Price:

$2,685.96

(35% savings)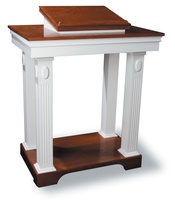 60122
Regular Price:

$3,296.00

Your Price:

$2,154.95

(35% savings)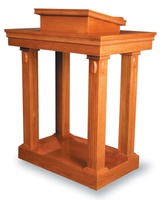 60092
Regular Price:

$3,296.00

Your Price:

$2,154.95

(35% savings)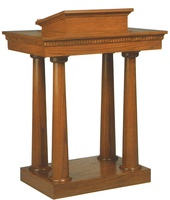 60525
Regular Price:

$2,808.00

Your Price:

$1,835.95

(35% savings)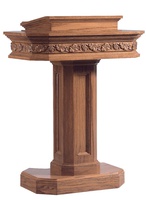 60495
Regular Price:

$5,093.00

Your Price:

$3,328.95

(35% savings)
Imperial Pulpits with Plexiglas Inserts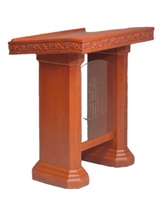 60496
Regular Price:

$6,731.00

Your Price:

$4,398.95

(35% savings)