NOTE: Our website is currently experiencing some technical difficulties and images are not being shown. We are working on this and should have it corrected shortly.
Changing Tables, Nursery Storage & Accessories
When floor space is at a premium, choose from our selection of changing tables that are easily mounted onto restroom walls. Choose finish and direction, horizontal or vertical. These durable units handle the demands of repeated use.
Foundations Stainless Steel Changing Stations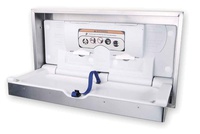 14218, 14219
List Price:

$1,680.00

Your Price:

$799.90

(52% savings)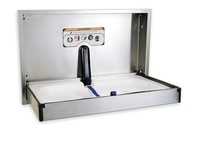 14220, 14221
List Price:

$2,400.00

Your Price:

$999.90

(58% savings)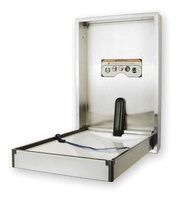 14222, 14223
List Price:

$3,150.00

Your Price:

$1,499.90

(52% savings)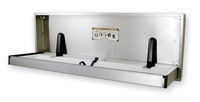 14224, 14225
List Price:

$5,650.00

Your Price:

$2,399.90

(58% savings)
Foundations Polyethylene Changing Stations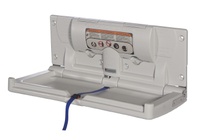 14216
List Price:

$340.00

Your Price:

$169.90

(50% savings)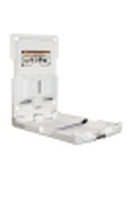 14217
List Price:

$340.00

Your Price:

$169.90

(50% savings)
Foundations Polyethylene Toddler Wall Seat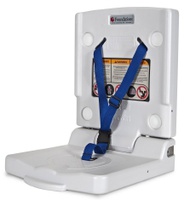 14232
List Price:

$136.00

Your Price:

$64.90

(52% savings)
Foundations Diaper Changing Station Accessories
Koala Baby Changing Stations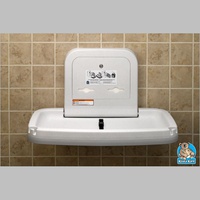 11030
List Price:

$411.00

Your Price:

$211.67

(48% savings)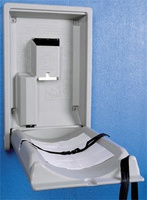 11031
List Price:

$411.00

Your Price:

$211.67

(48% savings)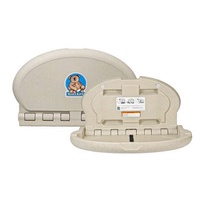 11825
List Price:

$411.00

Your Price:

$211.67

(48% savings)
Koala Child Protection Seat
Koala Changing Station Liners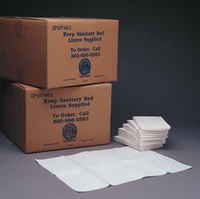 11799
List Price:

$68.00

Your Price:

$35.02

(49% savings)
Angeles/Children's Factory Nursery Storage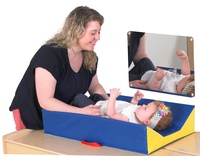 17368
List Price:

$42.63

Your Price:

$30.95

(27% savings)